Aging gracefully within your home may mean a residential handyman's helping hand is needed to perform routine tasks and complete projects. Our Senior Home Companions handyman team can complete a wide array of basic monthly and annual home maintenance tasks, from replacing furnace filters or fixing a window to preparing your home for the next season. Our handyman team also is an expert in vetting contractors, as well as, providing scheduling and oversight for projects beyond the scope of a handyman. Download our handyman services flyer here.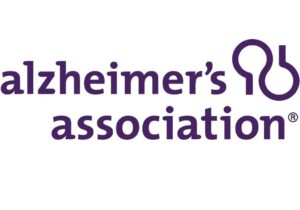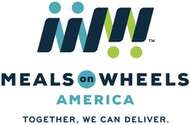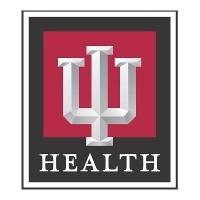 My brother and I are very pleased with Darleen and her genuine and sincere commitment to Mom's welfare. Mom can have her cranky moments but Darleen knows just how to play her. Thanks to SHC for all the help with my mom.

Robin is a gem and we are so glad to have her. She even sends me pictures of Mom. We really appreciate the SHC team.

When any question or minor concern has come up it has been addressed immediately and to our total satisfaction. My mother has been cared for by professional, kind and loving people who treat her with compassion and respect.

I want to thank all of you for your "above and beyond the call of duty" attention and the extra time spent and visits with my 100 year old mother. She knows your names and smiles when she sees you. That is major! Also, I would add, the quality and dependability of your caregivers is exemplary.

This is a better Christmas because of the beautiful caregivers in our life! Not sure what we would do, or where would be without them! I would like to let you know how easy it has been to work with your staff. On the phone, online and with Pat and Mikki, at Mom's. It's seamless. Much appreciated.

I am writing to let you know what a wonderful experience we have had while utilizing SHC. From start to finish, you have provided care for my mother that has far exceeded our expectations.

Thank you for the excellent care. The caregivers have been wonderful.

Your caregivers went above and beyond the call of duty.

Senior Home Companions has played a huge role in the care of my mother. Besides regular weekly care, whenever we have had an unexpected emergency, SHC has always been there to help and provide all the additional services necessary for her care.  Your representatives have been professional, kind, and able to deal with a variety of situations.

We are over the moon about Ralph—he stepped in and took care of everything.

I appreciate all that you do. You just make it work for every client that we both help.

My mom would have never been able to stay in her house for as long as she has without your help. Don's flexibility and driving was a real lifeline for Inge.

Mac was wonderful. She stayed until well after they took him away. She was extremely helpful in getting things organized. Ralph was also a tremendous help yesterday. He is so caring and gentle. I just can't say enough good things about your staff. Thank you again for all you did to make Nelson's last days on this earth easy for him.

I'd like to thank Dante for going beyond the call of duty. She transported the client to the hospital ER and stayed many hours beyond her shift until the patient was admitted. She made phone calls on behalf of the client and fetched personal things and brought them to the hospital. We so appreciate her good care!

This company has gone above and beyond in providing care for my husband at the last minute. They have been super friendly & supportive at a very difficult time. They are flexible to handle a myriad of needs. I am so impressed with their professionalism and compassion. I will recommend them to anyone. If you need a home companion/caregiver, these are the people to call.

SHC took care of my great aunt when she had some health issues. The staff was phenomenal in their care. My aunt told me that she loved their friendly and uplifting personalities. I would highly recommend the trustworthy people of this organization for taking care of my family and friends in the future.
Contact Us For A Free Assessment!
We offer complimentary assessments!
Please email or call us anytime if you would like to schedule a complimentary assessment or discuss your care.