Home Health Aid Cost Per Hour
Are you considering enhancing you or your loved one's quality of life with a home health aid? Are you curious about the cost of home care for older adults? You're not alone! 
As the American population ages, thousands of individuals are exploring the costs of providing convenient home health services for themselves, their partners, or their aging loved ones.
We'll explore the average caregiver cost per hour, compare in-home care costs by state, and delve into Medicaid coverage for caregivers. Whether researching for yourself or a loved one, understanding these costs will help you make a measured and informed decision about in-home elder care – read below to learn more!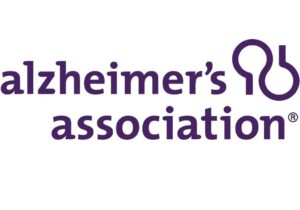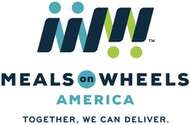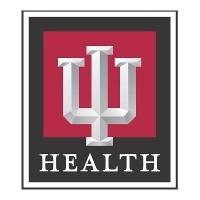 My brother and I are very pleased with Darleen and her genuine and sincere commitment to Mom's welfare. Mom can have her cranky moments but Darleen knows just how to play her. Thanks to SHC for all the help with my mom.

Robin is a gem and we are so glad to have her. She even sends me pictures of Mom. We really appreciate the SHC team.

When any question or minor concern has come up it has been addressed immediately and to our total satisfaction. My mother has been cared for by professional, kind and loving people who treat her with compassion and respect.

I want to thank all of you for your "above and beyond the call of duty" attention and the extra time spent and visits with my 100 year old mother. She knows your names and smiles when she sees you. That is major! Also, I would add, the quality and dependability of your caregivers is exemplary.

This is a better Christmas because of the beautiful caregivers in our life! Not sure what we would do, or where would be without them! I would like to let you know how easy it has been to work with your staff. On the phone, online and with Pat and Mikki, at Mom's. It's seamless. Much appreciated.

I am writing to let you know what a wonderful experience we have had while utilizing SHC. From start to finish, you have provided care for my mother that has far exceeded our expectations.

Thank you for the excellent care. The caregivers have been wonderful.

Your caregivers went above and beyond the call of duty.

Senior Home Companions has played a huge role in the care of my mother. Besides regular weekly care, whenever we have had an unexpected emergency, SHC has always been there to help and provide all the additional services necessary for her care.  Your representatives have been professional, kind, and able to deal with a variety of situations.

We are over the moon about Ralph—he stepped in and took care of everything.

I appreciate all that you do. You just make it work for every client that we both help.

My mom would have never been able to stay in her house for as long as she has without your help. Don's flexibility and driving was a real lifeline for Inge.

Mac was wonderful. She stayed until well after they took him away. She was extremely helpful in getting things organized. Ralph was also a tremendous help yesterday. He is so caring and gentle. I just can't say enough good things about your staff. Thank you again for all you did to make Nelson's last days on this earth easy for him.

I'd like to thank Dante for going beyond the call of duty. She transported the client to the hospital ER and stayed many hours beyond her shift until the patient was admitted. She made phone calls on behalf of the client and fetched personal things and brought them to the hospital. We so appreciate her good care!

This company has gone above and beyond in providing care for my husband at the last minute. They have been super friendly & supportive at a very difficult time. They are flexible to handle a myriad of needs. I am so impressed with their professionalism and compassion. I will recommend them to anyone. If you need a home companion/caregiver, these are the people to call.

SHC took care of my great aunt when she had some health issues. The staff was phenomenal in their care. My aunt told me that she loved their friendly and uplifting personalities. I would highly recommend the trustworthy people of this organization for taking care of my family and friends in the future.
Daily Living Companion Care
Driving and accompanying to appointments and errands
Coordinating day-to-day care
Assisting with household responsibilities
Encouraging exercise and activities
Engaging in hobbies and games
Keeping you engaged with social and community events
Homemaking
Planning and preparing meals
Doing light housekeeping and laundry
Organizing paperwork, refrigerators and closets
Assistance with hosting and entertaining guests and friends
Personal Care
Assisting with bathroom and incontinence needs
Providing medication reminders
Dressing, grooming and bathing assistance
Transitional Care and Rehabilitation Support
Short-term assistance while recovering from illness or surgery, such as knee or hip replacement
Coordinating care with other home services
Helping with medication and hygiene
Contact Us For A Free Assessment!
We offer complimentary assessments!
Please email or call us anytime if you would like to schedule a complimentary assessment or discuss your care.
How Much Does Home Care for the Elderly Cost?
The average cost of an in home companion care for elderly individuals in the United States is $5,100 a month. 
While this national average is a useful starting point for your journey into home health aide expenses, it's important to remember there can be significant variance in home health care costs by state and the level of care desired or needed.
Some states tend to have significantly higher home care costs than others (more on this in a bit!), while advanced or intensive home care needs to increase costs regardless of location.
How Much Does a Caregiver Cost Per Hour?
A survey by Genworth revealed the average in-home caregiver costs roughly $32 per hour. Eight hours of in-home care translates to an average caregiver cost per day of $256.00. 
How Much Does In-Home Care Cost Per Month?
The average national cost of in-home care is $5,100 per month. However, it's far more helpful for individuals to consider elder care costs by state when conducting research for themselves or an aging loved one. 
For example, on average, West Virginia residents only have to pay $3,500 per month for home care. Meanwhile, Minnesotans can expect average monthly costs of nearly $7,000.
What Is the Average Cost of In-Home Care in the United States?
Like most services, the average cost of in-home care can vary significantly across the United States. Therefore, it's always best to contact your local in-home care providers for questions about pricing. 
Fortunately, we can still provide you with a data-backed idea of the average cost of in-home care in different regions of the United States. Let's look at average costs in states that represent every region of the country, from the sunny southeast to the rolling midwest and the scenic west coast. 
Note: The average cost of in-home care across the United States is roughly $5,200 per month or $32.00 per hour. 
What is the Average Cost of Home Health Care in Virginia?
The cost of home care for elderly individuals typically falls around $4,800 per month, or $30 per hour, in the state of Virginia. At roughly $400/month below the national average, Virginia offers affordable access to the numerous benefits of in-home care. 
The cost of in-home elder care in Virginia's neighboring states, like Delaware, Maryland, and Pennsylvania, falls much closer to the national average. These three states have an average elderly care cost between $31-33 per hour, with average monthly fees ranging from $5,000 to $5,300. 
West Virginia, however, has significantly lower 24-hour elderly care costs than any of the states above, at $3,500 per month or $22 per hour. 
What Is the Average Cost of Home Health Care in Florida?
Despite the change in climate, Florida residents should expect to pay roughly the same amount as Virginians for in-home elder care. 
Average in-home care costs in Florida hover around $4,800 per month or $30 per hour, providing elderly citizens and their loved ones with roughly $400 in annual savings compared to the national average. 
Florida's neighboring states offer similar pricing for in-home health aids. Georgia residents should expect to pay $4,400 per month ($27.50/hr), while Alabamans and South Carolinians can anticipate costs ranging from $4,500 ($28/hr) to $3,900 ($24.00/hr). 
How Much Does a Home Health Aide Cost in Texas?
Residents of the Lone Star State will also enjoy cheaper than average access to in-home health aids, thanks to an average monthly cost of just $4,600, or $29/hour. 
Neighboring states to the east, Arkansas and Louisiana, offer lower average in-home health aid costs than Texas. Arkansas averages a monthly fee of $4,200 or $26/hour, while Louisiana offers even deeper savings at $3,700 monthly or $23/hour.
How Much Does 24-Hour In-Home Care Cost in California?
California is one of the most expensive states for in-home health aide access. 
Elderly residents of The Golden State can expect average monthly costs for an in-home health aide to hover around $6,100, or $38/per hour. Neighbors to the north in Oregon should anticipate similar costs, at $6,000/month or $37/hr. 
Heading inland to Nevada and Arizona, elderly residents can expect substantial savings. Nevada's average cost for in-home health aides falls around $5,100 per month or $32 per hour. Arizona offers slightly fewer savings but still comes in nearly $700 cheaper per month than California, at $5,400 or $33 per hour. 
How Much Is In-Home Care in Illinois?
Average costs for in-home health aides in the Midwest typically hover around the national average of $5,200 or $32.00 per hour, with one notable exception. 
Illinois residents should expect average monthly costs of $5,300 or $33 per hour. Neighbors in Indiana and Missouri share an average monthly cost of $4,800, or $30 per hour. 
Wisconsin, however, exceeds all three states with an average monthly income health aide cost of $5,700 per month or $36 per hour. Minnesota pushes this trend further with an average monthly cost of $6,900 or $43 per hour – one of the highest costs in the nation.
Does Medicaid Pay for Caregivers?
This is one of the most common questions from seniors and their loved ones when considering home caregivers. Fortunately, Medicaid does pay for home caregivers in all 50 states, though state eligibility requirements vary.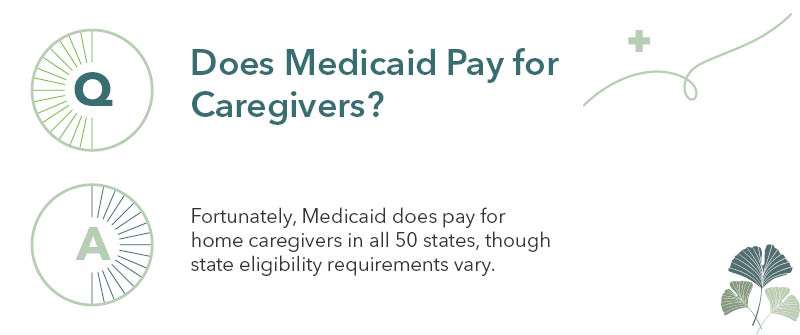 How Much Does Medicaid Pay for Home Health Care Per Hour?
Unfortunately, the diverse array of Medicaid programs and Medicaid home health aide requirements in each state make it impossible to provide a definitive answer to the question of how much Medicaid will pay for home health care per hour. 
Additionally, the details of your or your elderly loved one's required level of care will impact the monthly cost of their home care, further muddying the waters. For expert insights into average expenses, reach out to a trustworthy in-home care provider.
How Long Will Medicare Pay for Home Healthcare?
Medicare will pay for part-time (>35 hours per week) or intermittent home health aide services when paired with skilled care. 
How Senior Home Companions Can Help
Finding the right home care solution for your loved one is a big decision. At Senior Home Companions, we know it can be difficult find the right combination of exceptional care at affordable pricing. With over 30 years of industry experience, we are here to serve you and your loved ones. To learn more about what we can do for you, reach out today!